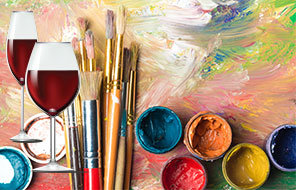 Join us for our fall benefit,
A Perfect Pairing
. Explore the art of wine tasting with a professional sommelier while enjoying the work of local artists. All proceeds benefit the continued operation of Granby Ambulance Association.
Location: Holcomb Farm Pavillion
Cost: $40/person
All proceeds will be dedicated to the Granby Ambulance Association general operating fund.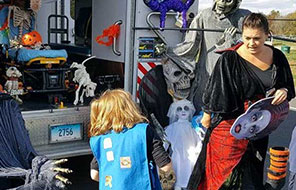 Experience the not-so-scary fright of a haunted ambulance at the yearly trunk or treat sponsored by the towns of East Granby and Granby. We'll be there in full costume and we hope you will be too.
Granby Location: Salmon Brook Park
East Granby location: TBD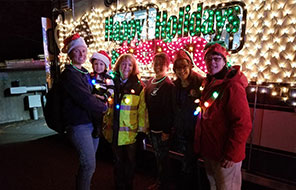 Simsbury Celebrates offers family entertainment with a holiday flair. We plan to join other area first responders in the annual torchlight parade, where we decorate emergency vehicles in holiday style. Which town will offer the best "float"? We think we're a strong contender, so stop by and see.
Location: Simsbury Center
Time: TBD